Personalizing a student's learning can engage even the most difficult child. For instance, a previous student named Garrison developed a huge interest in Mr. Mackenzie's class as soon as Graffiti Art was incorporated into the lessons. This change in the typical 'by the book' approach allows educators to truly get to know and understand their students on a personal level.
There are 4 types of student inquiry that Trevor incorporates in his classes: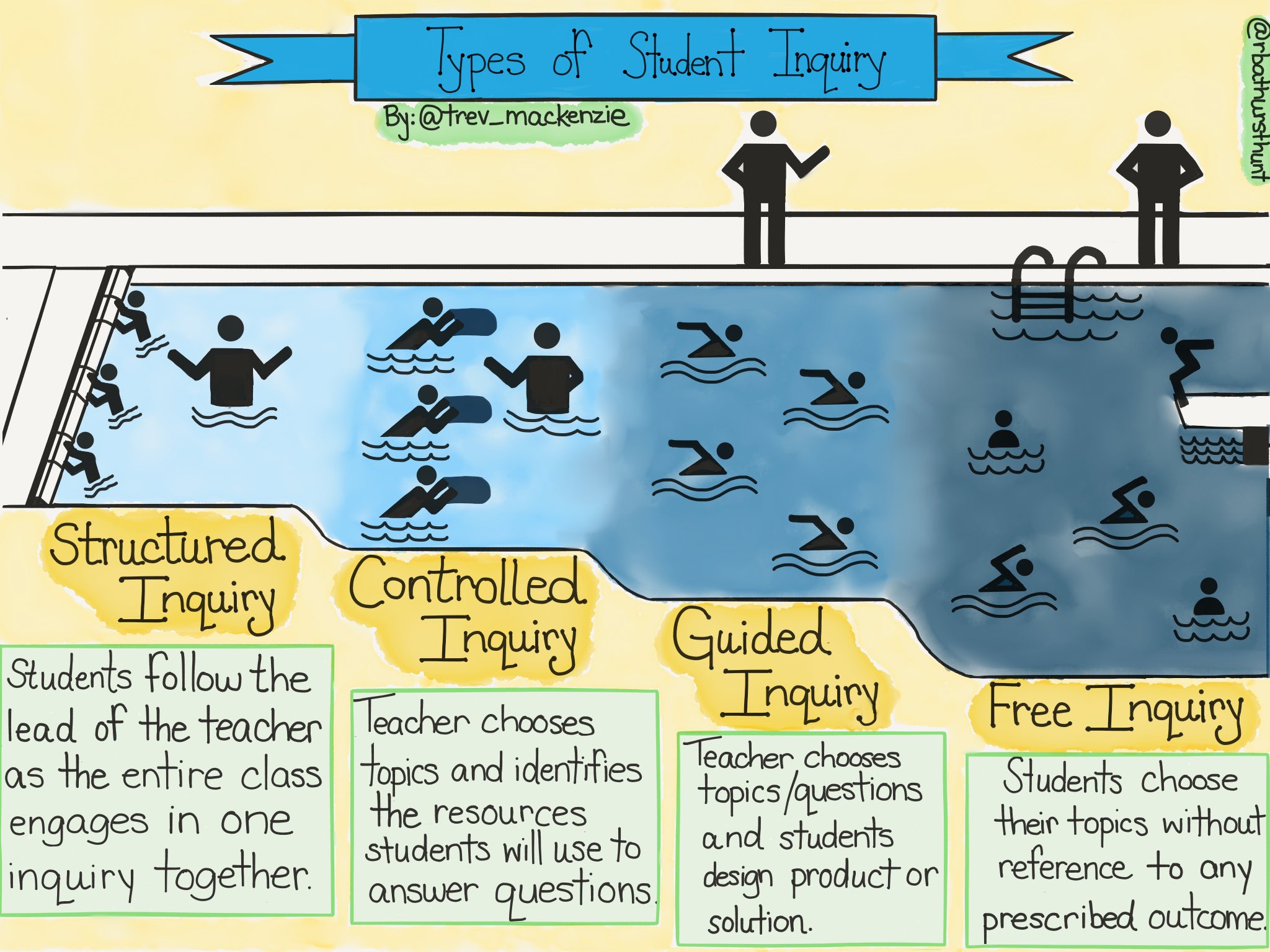 Controlled Inquiry: He allows the students to select between 5 different questions that they can pursue to deepen their understanding of a select topic.
Free Inquiry: He had students propose what they wanted to learn through a personal project. It has to meet 6 basic questions that Trevor comes up with and ultimately has to correspond with what his course demands.
To contact Trevor, please check out his Twitter:
Family man, teacher, learner, outdoor enthusiast. Author of Dive into Inquiry #DiveintoInquiry published by @EdTechTeam. @Edutopia blogger
It's important for educators to incorporate a broad grasp of general concepts, but it is imperative that we also support the individual students in our classroom to help them grow in their own passion areas.
Have a wonderful day!
Nya